With over twenty years of experience our services vary from prototypes to turnkey product development. This includes concept and package designs, 3D plastic prototypes, reverse engineering, and product testing. Our facility is equipped with state-of-the-art equipment and software.
Design Experience
Plastic Injection Tooling
Design Anti-tamper devices that meet FIPS 140-2
Design Devices that meet IP67 (NEMA 4 & 6) water and dust proof
Die Cast Housings
Sheet Metal components
Extrusions
Enclosures for medical, industrial, military and consumer products
CNC Machined Components
Jigs and Fixtures for assembly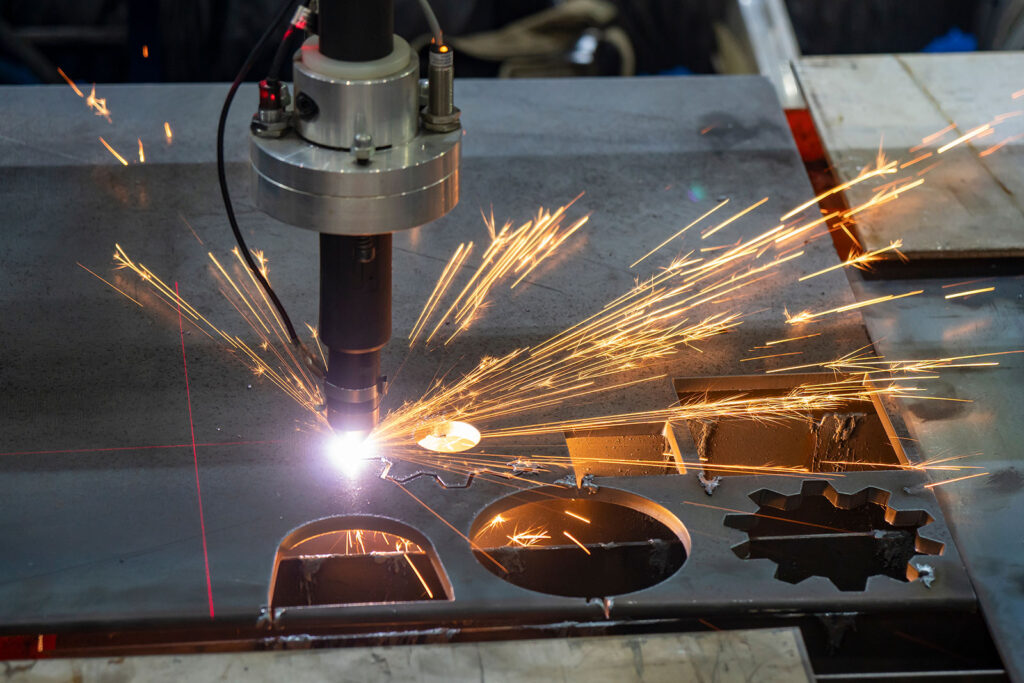 SOLIDWORKS Flow Simulation
Optimize thermal performance of electronic components. Investigate impact of cooling and design changes on component temperatures
SOLIDWORKS Motion
We can perform Motion Simulation for mechanical operations of motorized assemblies.
SOLIDWORKS CircuitWorks
A bi-directional IDF file interface that lets our Mechanical engineers import 3D PCB files. These files can be checked for interferences. Any required changes can be exported to the PCB designer.
SOLIDWORKS Simulation
Finite Element Analysis for structural simulation. Provides stress analysis of a constant load or dynamic load.
Sheet Metal / Weldments
We can design from scratch or convert your 3D part to sheet metal, flatten your design, and document it for manufacturing. Our engineers can quickly design and fully document welded structures.
TolAnalyst
Determines the effective dimensions and tolerances of parts and assemblies. Allows our engineers to perform worst case tolerance stack-up analysis.
Detailed Designs
Plastic Injection Tooling – Single Cavity Prototypes, Multi Cavity Production Tooling, Cam Activated Tooling and Complete 3D and 2D Design Packages.
Die Cast Housings – Design Housings with correct draft and wall thickness, proper material choice.
Evaluate Customers Designs – Review customers design for manufacturing optimization and high yields
Sheet Metal / Weldments
Jigs and fixtures
3D Printer - Stratasys Dimension Elite
Bring your 3D models and CAD drawings to life – with our Elite 3D printer.
Maximum Build Size – X-axis of 8.0 inches; Y-axis of 8.0 inches; Z-axis of 12.0 inches. Printer Resolution – 0.007" Z direction, 0.005" X-Y directions Materials – models are built out ABS Plus, a durable material that can be machined, drilled and tapped after printing. Colors choices are Natural, White, Black, Dark Gray, Red, Blue, Orange, Yellow and Olive Green.
Bridgeport
A milling machine with digital readouts accurate to +/-0.001" used for building and modifying prototypes. Aids in the construction of Jigs and Fixtures for product assembly.
Precision measuring equipment including: Micrometers, depth micrometers, drop indicator, Height gage and surface plate. Along with inspection pins and gage blocks.
Color Plotter
42 inch roll of paper – prints 42 inches by as long as needed
600 dpi color – prints crisp and clear.