James Calvin – CEO, graduated from Northeastern University in 1993 with a BS in electrical engineering, has more than 20 years of experience in electrical design and project management. He joined New Age Micro in 1997 and developed the hardware design services, before becoming a partner in 2006 and CEO in 2010.
James has developed and designed analog, power and FPGA/ASIC systems and products for industries as diverse as commercial, avionics and industrial control. During the past decade, James has worked on cybersecurity. He has led product development/research teams and has brought ideas from a white board to the manufacturing floor. James has more than 30 patents to his name. As CEO, James has worked to create an effective and dynamic team of engineers to create turnkey products. He has a deep understanding of all phases of development.
Managing Partner
Sheila Heflin
Sheila Heflin has been a managing partner of New Age Micro, for over 30 years. As a managing partner her roles include CFO, project management, customer liaison, general administrator and HR including employee benefits administer. She had an integral part moving the company forward from a consulting business to a full turnkey product development company.
Having worked alongside of talented and somewhat eccentric engineers for most of her life, she has good understanding of the creative process of engineering and has helped to make New Age Micro a creative and collocative company.
Software Lead
George Cranshaw
George Cranshaw  – Software Lead – George has over 15 years of embedded systems development. He has experience with hardware level interface busses, drivers, and embedded operating systems. Over the course of his career George has designed, and implemented software and firmware for over 20 embedded devices from micro controllers to application processors. He also has significant application development experience. He has developed workstation applications for system time synchronization and interface GUI for embedded devices. He has developed two high availability systems utilizing redundant hardware designs with software synchronization. One of the systems resulted in a patent award for fault tolerant operation. George has also designed and implemented a web application to improve security and delivery of software patches and fixes. The web application reduced effort for software patching by 10% while migrating to a standard software delivery mechanism with significantly enhanced security.
Academically, George holds a B.S. in Computer Science from Northeastern University. While at Northeastern, George contributed to an NSF grant proposal for dynamic information retrieval from diagrams included in academic papers. The grant was subsequently awarded.
Mechanical Engineer
Ken Doucette
Ken Doucette is a Mechanical Engineer at New Age Micro. He has more than 20 years of experience with product/package designs meeting strict customer agency requirements using Solidworks. These designs have been for medical, military and commercial applications. His designs use a range of materials including engineering plastics, die cast Aluminum and sheet metal. Experienced in designing enclosures for use in harsh weather conditions.
Ken has the ability to move a design from concept to prototype and into manufacturing for production. Early in the design process thermal management is a major consideration and aided by the use of Solidworks Flow Simulation. A computational fluid dynamics software used to identify hot spots in the product.
Founder and Senior Fellow
Steve Heflin
Steve was born and raised in Boulder Colorado where he attended Colorado University Engineering. He graduated with a double degree in Electrical Engineer and Computer Science. He moved to Massachusetts in 1980 and started New Age Micro as a software consulting company specializing in embedded products in medical, communication and process control. In 1998, he expanded New Age to include hardware consulting. In 2006, New Age Micro was restructured adding Sheila Heflin and Jim Calvin on as partners and becoming a turnkey product design company. Steve has retired from the day to day operation and does IT for the company.
Click to Enlarge
Portfolio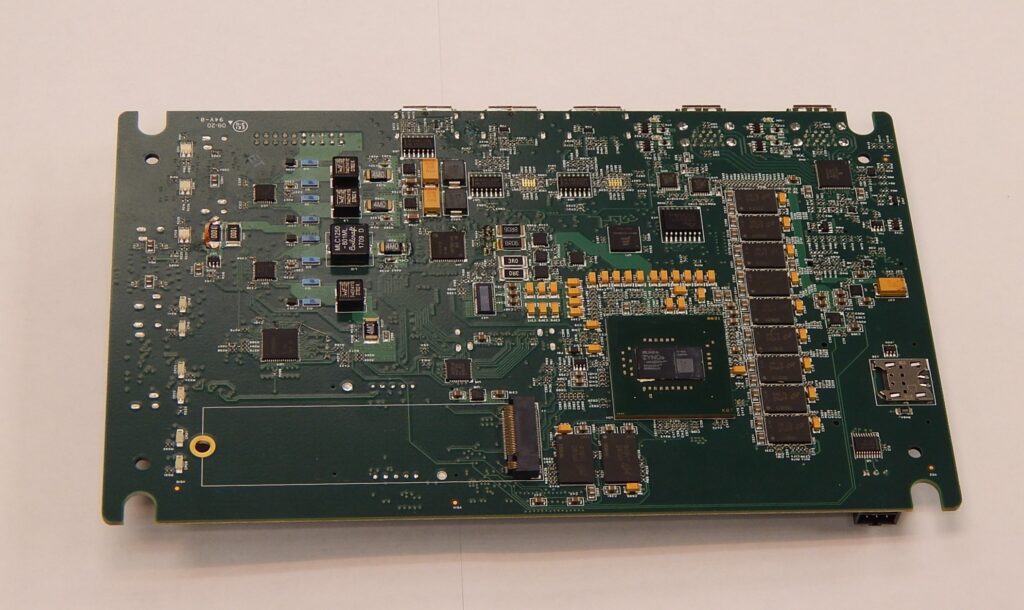 Multi-core ARM SOC FPGA based IOT computer with quad gigabit Ethernet ports and electrically isolated 24-volt input supply. Quad USB 3.0 ports, reconfigurable serial port.
A X86 embedded microcontroller based industrial controller. Distributed, optionally fault-tolerant, field-mounted controller that performs process control and alarming functions according to a user-defined control strategy. With galvanic isolated 24-volt input, custom ASIC I/O co-processor. Two fiber 100 Mbit Ethernet and two HDLC controllers. Capable of controller up to 128 I/O modules.
Design of discontinued Fuji Foundation Fieldbus (FF) modem. Written in VHDL. Completely synchronous design with two clock domains. Device independent, no specific FPGA libraries used. Complete test bench.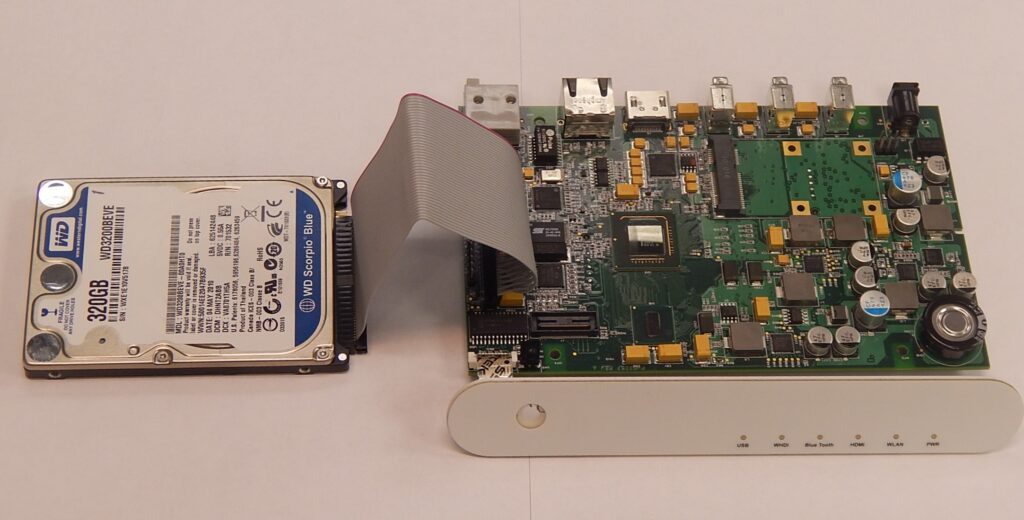 Intel Atom based HDMI video player. Capable of storing and playing hundreds of videos in 1080i, 1080p, 720p. With Wi-Fi and 10/100 Ethernet for internet connection and 256Meg of DDRAM 2.
3D printed Housing and Circuit Board to confirm connector locations and size/fit of Housing. 6.614 inches wide, 4.480 inches deep and 1.160 inches tall 0.010 Layer resolution, Material: FDM ABS Plus
3D printed Housing and Cover to be shown for Customer approval. 6.614 inches wide, 4.480 inches deep and 1.160 inches tall 0.010 Layer resolution, Material: FDM ABS Plus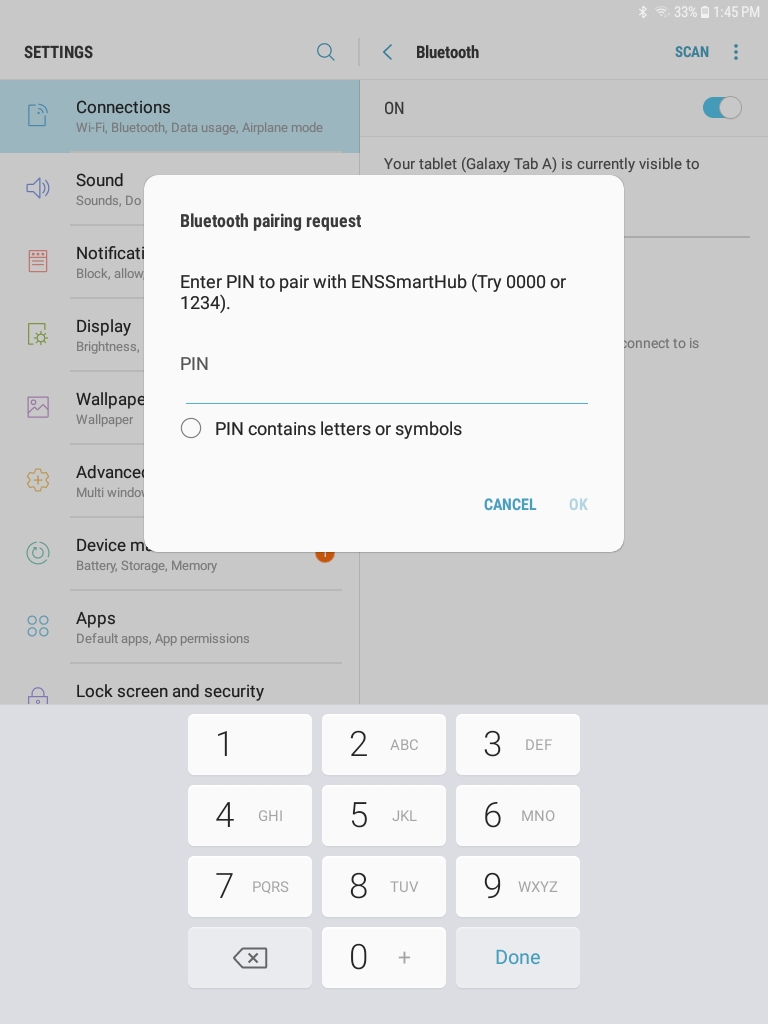 Custom Android/Apple app to configure Bluetooth LE hub. This app communicates via Bluetooth Low Energy (BLE) to a custom-built USB hub. The USB hub contains a general-purpose output pin that may be controlled by the app user. To accomplish this, two custom BLE GATT profiles were created. One profile-controlled access to administrative functions including setting the pairing code and the GPO activation code. The second profile allowed the user to activate or deactivate the GPO. This functionality was presented to the user with three screens. Screen one allowed the user to scan for and pair with nearby devices. Once paired the user could, with proper passcodes, enter the administration screen or GPO activation screen. All screens were developed with proper branding and colors for the customer and would scale properly for both portrait and landscape orientation. All screens also scaled for different sized devices, from phones to large tablets.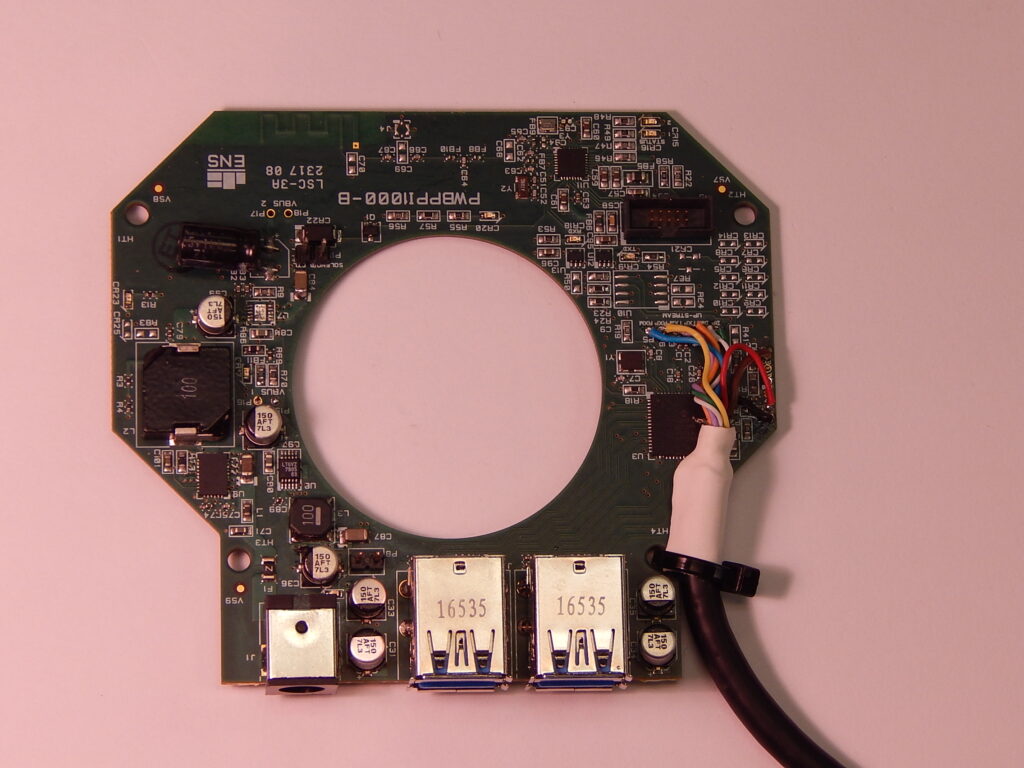 USB hub with Bluetooth LE interface for restaurant and doctor's offices, medical kiosks. 1 upstream port USB3.0 and 4 USB 3.0 downstream ports.
Battery operated currency reader. Based around a low-cost color sensor and a TI MSP430 microcontroller. The unit uses UV LEDs to make the security thread in US currency to fluoresce. Using a color sensor and a patented algorithm, the micro detects the color of this thread determines the value of the currency ($5 is blue strip, $20 is green strip, etc.). Using a high-speed DAC and an audio amplifier the unit speaks the pre-recorded value of the currency in different languages.